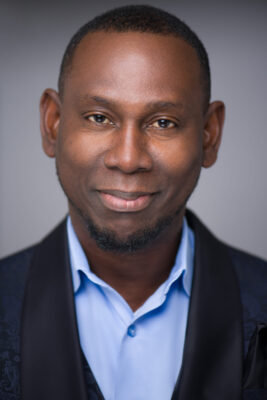 Member organization representative Employed woman
Johanson Lacour, born in Saint-Marc (Haiti) in 1979, holds a Bachelor's degree in Agricultural Sciences, specializing in Natural Resources and Environment. He has a Master's in Environmental Sciences and a Doctorate in Environmental Chemistry. Currently, he serves as Manager of Financial Partnerships and Coordinator of the "Sustainable Market" project at Femmes en Emploi in Laval.
From 2021 to 2023, he was Executive Director of the joint stock company PROPUBLIC SAM as part of the "GDSNH-HA-L1106" project financed by the Inter-American Development Bank. His interest in innovation and the industrial application of scientific results led him to be a founding member and CEO of the company HI-Cycle S.A., created in 2020, recipient of 1st Prize in the "Innovative Project Competition – 2022 » from the Industrial Development Fund. He is also the head of the company WASTEK S.A., founded in 2014, winner of the "LEAD-PADF-USAID_2015-2016 Business Plan Competition".
Since 2012, he has been a teacher-researcher at Quisqueya University. He was awarded the "Jean Christophe Fernandès Scientific Prize – 2012". From 2011 to 2022, he held the position of Representative in Haiti and a member of the Board of Directors of CEFREPADE, a network of French-speaking experts. Since 2009, as an expert consultant, he has collaborated with international organizations, government agencies, design offices, universities, and research teams in Europe, Africa, and America on such subjects. Such as integrated environmental management, biomass energy, the circular economy, and climate change.